Apparently, that saying applies to the job world now, too.
I just wanted to share with you a scam that recently targeted me in hopes that the people behind it aren't actually successful with it.
It started with an email that looked legit (other than the email address it came from - red flag!).
They used CareerBuilder's name in the message subject and a knockoff logo even though there was no correlation between the company and the website. (I have a resume posted so I'm sure that's why. It's easy to scam people when they use a trusted source to build credibility.
Too bad it potentially ruins their reputation in the process.
Legitimate emails from CareerBuilder end in @Site.CareerBuilder.com.)
This is the email:
| | |
| --- | --- |
| Job Snapshot | |
| Employee Type: | Home-Based |
| Industry: | Customer Care |
| Manages Others: | No |
| Job Type: | Part-time |
| Experience: | Not Specified |
| Base Pay: | Salary rate + commissions |
| Relocation: | United States |
| Posted: | 2/20/2012 |
| Ref ID: | BFB - 1329771840 |
Hi,
We are looking for an energetic, enthusiastic Courier/Sales Asst. to join our team!!
Duties include:
* stay at home 9am to 4 pm to receive deliveries of orders
* prepare the orders for shipment
* ship the packages from the nearest P.O. or request a pickup
Successful candidate must have:
* communication skills written and oral
* Able to build strong relationships and influence decision makers
* Computer proficient Microsoft Office Suite
This is a salary position.Starting salary is $30k year plus benefits health, dental, vacation, commission and paid expenses.
Due to the number of anticipated resumes for this position, we will only be able to respond to those individuals we intend to interview. Thank you for applying!
POSITION NAME: Courier/Sales Asst.
HOURS: 9am-5pm Mon-Fri Full-Time Telecommute
SALARY: 28'000 - 32'000 per year
If you are interested and would like to apply for this position, email us your resume and your possible questions at csa-job@gmx.com
Red flag: the company name is
NEVER
mentioned. So I emailed them. (Another red flag: gmx.com is a free email hosting website like hotmail. How often do you see reputable companies that don't have their name in their email address? Their need for such extreme anonymity is a huge sign to stay away!)
The reply came from a totally
NEW
email address (but the subject had "Re:" as if it were a direct reply. Most legitimate replies are "RE:" meaning it was manually typed incorrectly.)
Here is their reply.
Thursday, February 23, 2012 
Dear Chrissy,

My name is Steven Murphy. I am a representative of the HR Dept. at 3D Computer Supply.

Our company provides customers worldwide with best products at best prices. Our goal is provision of the best quality goods and logistics service to our clients worldwide. Our clients take advantage of receiving products on time and at best price ever.

In case you are interested in the description of the company, also have a look at the description of the position we offer. Attached is a job brochure.

If you feel this job might work for you, please fill out the online application form: 
http://www.staffing-company.net/?p=Q291cmllci9TYWxlcyBBc3Npc3RhbnRfY29tcF8xNQ== 
 In case you are selected we will provide you with a contract and full information on how to start working with us. 

We are looking forward to getting your response ASAP! 
 --- 
Sincerely Yours 
Steven Murphy 
BUY-COMP.COM  
Email: hr@buy-comp.com 
Phone: 1.800.763.3919 ext 32 
3D COMPUTER SUPPLY 
147 East Vine Street Redlands, CA 92374
First of all, "Chrissy" isn't my legal name. I have never in my life used it from the first point of contact professionally. Secondly, (but not as importantly) how did they find me from California?
The website listed in his signature is "BUY-COMP.COM" so I visited there first. It looks legit and has the Better Business Bureau seal so I'm not sure if it's even actually related.
I clicked on the link to go to the application...
HUGE, HUGE, HUGE RED FLAG:
If this company found me through CareerBuilder, WHY is it sending me to a site I've never heard of to enter my information?
...and waited for my antivirus software to spaz. No phishing scam, whew! The site it leads you to has two options and no job description or company info: "Upload Resume" or "Create Resume". FISHY! So, I clicked on the link that said job search. It's a dead link that doesn't lead anywhere. I erased all of the link until it just had the original home page link and tried the links that way.
NONE OF THEM WORKED!
The whole website is a trick to get your personal information. They did an excellent job of making it
look
legitimate. There is even a job search box. It doesn't work but at first glance, it is pretty convincing.
(I definitely do NOT recommend clicking on links you're unfamiliar with because just clicking on a link allows nasty viruses to attack your computer.)
3D Computer Supply is also listed as a business so I looked that up. Nothing related to an actual company comes up... until you add "scam" to your search.
Ripoff Report
(CareerBuilder actually responded to this report!)
Scambook
Better Business Bureau
(BBB states this company is
NOT
Accredited.)
These websites are a wonderful tool to help protect yourself so definitely utilize them!
Since he requested a reply "ASAP", I was a
little
bit nasty and sent back a short reply:
The 'application' website is bogus which made me do a little research.
I'm hoping you grow a conscience.
Good day.
Luckily, I've got enough computer knowledge to see some of the red flags of a scam. If you are ever unsure, by all means, send me a message and I'll do my best to help you guys out. Call me naive but I hate to see people taken advantage of, especially when so many are already struggling.
The moral of the story is use caution when applying for jobs online and posting your information. More and more companies require you to have a strong online presence which makes it easy to be a target.
Please
be careful! Most companies do not contact you first but if they do, research as much as you can.
Good luck everyone!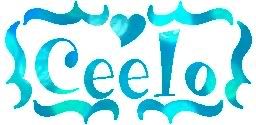 |About Ceelo|
|Contact Me|
|Tutorials|