I stumbled upon the greatest website tonight.
What is your favorite charity?
Want to help them earn money by doing what you already do now?
All you have to do is search the Internet, shop online, and eat out.
For real.
I've already signed up for
GoodSearch
, made the search engine my home page, and added the search bar at the top of this page -
super
easy installation, BTW. (The local food bank was my charity of choice.)
There is also a section within GoodSearch called
GoodShop
. They offer coupons
and
a percentage of your online purchase benefits your chosen charity at no additional charge to you.
Say whaaaat?
I started to sign up for the
GoodDining
. Unfortunately, no restaurants in my area are affiliates just yet. (I e-mailed the company though and asked if I could try to help change that. I'll keep you guys updated if I hear anything back.) I highly encourage you to find out if it is offered in your area and sign up. Again, it's no charge to you and a donation is made simply for eating out - no cooking
and
you're giving back!
I am SUPER excited about this opportunity to make a difference. It's minimal effort and you're
helping
. Does it get any better than that?
So, who are you going to support?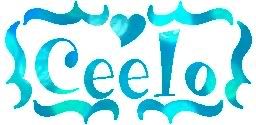 |About Ceelo|
|Contact Me|
|Tutorials|