Hey You,
Yeah, you. You, with the big heart. Or brain. Or wallet. Or voice. Or all of the above. Or even just some of the above. I'm talking to you.
I have a proposition for you.
I have no idea if it will work.
So let's call it an experiment.
An experiment of hope. An experiment of help. An experiment of progress.
What do I want, you ask?
Right now, I humbly request some of your time and attention.
You don't owe it to me. In fact, you don't owe me anything. You know nothing about me.
Well, please allow me to introduce myself.
My name is Chrissy and I'm 23 years old. I'm married to an amazing man, live with my gracious parents, and currently have 2 ½ jobs. I haven't always been so blessed in the employment department though. In spite of having 9 majors and an Associate Degree in marketing, I was unemployed for almost a year before I upgraded to the 'working poor' status I currently boast.
This is not a sob story. Nor is this a plea for attention or pity. Like I mentioned, it's an experiment.
My lack of employment allowed me a lot of free time. In that time, I came up with a revolutionary idea for helping our homeless problem here in the United States. I won't get into the statistics because we know how many people are struggling right now.
What you may not know is the effects it can have on a person. I'm not talking about the obvious ones like being forced to live on the streets with no protection, warmth, or comfort. I mean the mental effects of not having a place to call home. They are immeasurable and far more long-lasting than the physical effects.
My proposal will not change things overnight. If successful, it will merely serve as a model for cities to adopt nationwide.
My plan will rely heavily upon donations, not just monetary but time, wisdom, furniture, food, and heart.
If you're still with me, I'll give you a brief overview of my vision…
Picture it: USA, 2014.
You drive up to an acre of land with 10 tiny houses. Each of them has a fenced in backyard and rocking chairs on the porch. Some of them are painted conservatively. Some of them are painted with wild and bright colors. Some have kids playing in the back yard. Some have animals. Some have both. Upon further investigation, you see these tiny houses are powered by solar power and there seems to be a rainwater collection system in place in the side of each yard.
Behind the rows of houses, you see a huge building. The sign in front says "Community Center" and welcome residents and visitors alike. Inside, there is lobby and a long hallway. As you enter the hallway, you see an open computer lab available to residents for both job searches and personal use. Across the hall, there is a laundry room. You keep walking and come across two more large classrooms that will be used to teach people how to manage money, create resumes, and many other basic life skills to the residents as well and the general public. Lastly, there is a huge recreation room ready to host events that will promote support and fellowship within the community.
You follow the sidewalk to the back of the building, walk past the large shelter with the huge grill and picnic tables, then discover an even larger building. This one is for storage. It stores furniture, clothes, toys, cribs, blankets, building supplies, and anything one would use on a daily basis that people have been kind enough to donate.
You run into the operator working hard here and she takes a break to explain how it works.
"This is considered transitional housing. Everything is self-maintained down to our compost toilets so once the houses are built, there are no long-term bills such as electricity or water. People can stay here as long as they have proof that they are actively seeking employment. Once they are employed, they can continue to live here for up to a year for free to save money to get (re)established in a safe and supportive environment. We want this to feel like home and give them a sense of independence and security. However, this is just a means to an end, not a permanent solution. We just strive to make sure our residents won't be back on the streets. They must submit to drug tests at our discretion since nothing that will hinder anyone from getting or keeping a job is allowed. The whole point of this place is to provide an opportunity to improve and a chance for people to (re)gain their independence. Once that opportunity has been declined, it is grounds for dismissal. If they can adhere to our simple policies, they're welcome as long as we have room."
You're so stunned by the brilliance and simplicity of it all that you're speechless. After this brief but powerful talk, you leave with a tear in your eye and the urge to write a check. A big one. Or clean out your closet. It's long overdue anyway.
…And, we're back. Thanks for taking that short journey with me!
Seriously though, I would love to make this happen and I need your help to do it. Please send back your thoughts, ideas, opinions, suggestions, and questions and I will gladly get back to you really, really quickly.
Like I said, I have no idea if this will work.
But I'd like the opportunity to try.
Thanks SO MUCH for your time and consideration.
To view the proposed floorplan for this idea, please visit:
http://www.tumbleweedhouses.com/products/loring/
Due to potential disabilities and limitations, I propose using the one-bedroom version for ease of access and usability. The loft can be used for storage or a children's bedroom.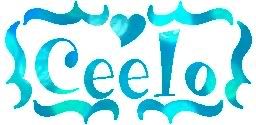 |About Ceelo|
|Contact Me|
|Tutorials|
|Buttons|